Library Director Tim Wiles
TENTATIVE TIMELINE
Project bids – Fall, 2020
Construction begins – Spring, 2021
Project completion – Summer, 2022
BUILDING UPDATE
January, 2020:  Our proposal received State Education Department approval during the fall of 2019. Since then, we've been meeting with Ballston Spa architecture firm Butler Rowland Mays, LLC to articulate more detailed building project plans.  They specialize in library renovation, and their expertise is incredibly helpful. We expect to go to bid around October 2020, and commence construction soon afterwards, anticipating completion of the renovated facility in the summer of 2022.  As this project steadily takes shape, we will report more as we know it.  We're looking forward to a clear vision in 2020 for Guilderland's enhanced gathering place for lifelong learning and community engagement…your friendly local library!
September, 2019:  We are excited about the prospect of serving you better with an improved facility to accommodate your needs!  The library renewal project is roughly a three-year process.  Our proposal is currently in the initial review stage with the State Education Department.  Subject to their approval timeline, we hope to go to bid around October 2020, and commence construction soon afterwards.  We anticipate completion of the renovated facility sometime around July 2022.  This page will be updated with further developments as they become available…stay tuned!
ELECTION RESULTS
Here are the official results of the May 21st vote:
Proposition #2 – Capital Construction Bond: 58% YES
THANK YOU to everyone who participated in this election. This is YOUR library! We want to make it the very best community resource it can be for you and your family – a safe haven of enrichment for all. We're excited about incorporating the changes you asked for, and grateful for the opportunity to serve you!
Read the 5/22/19 Times Union article here
Read the 5/23/19 Altamont Enterprise article here
=========================================================================================================================================================================
SPRING 2019
Based on extensive public input over the past 18 months and careful consideration of the best course of action to address current and future needs, the Guilderland Public Library Board of Trustees has formulated a plan for renovating and enhancing the building, which is more than a quarter-century old and operating at or near capacity.  The public is invited to attend information sessions in advance of the May 21 referendum vote: Tuesday, April 16 at 4:00 and 6:30 p.m.; Tuesday, April 30 at 2:00 p.m.; Thursday, May 2 at 6:30 p.m;  Thursday May 9 at 1:00 p.m.; Tuesday, May 14 at 10:00 a.m.  Monday, May 20 from 10 a.m. – 6:45 p.m:  "Ask Me Anything!" Open House with Library Director Tim Wiles.  This information is also being presented to various community groups.
2019 UPDATE

PRESS CLIPPINGS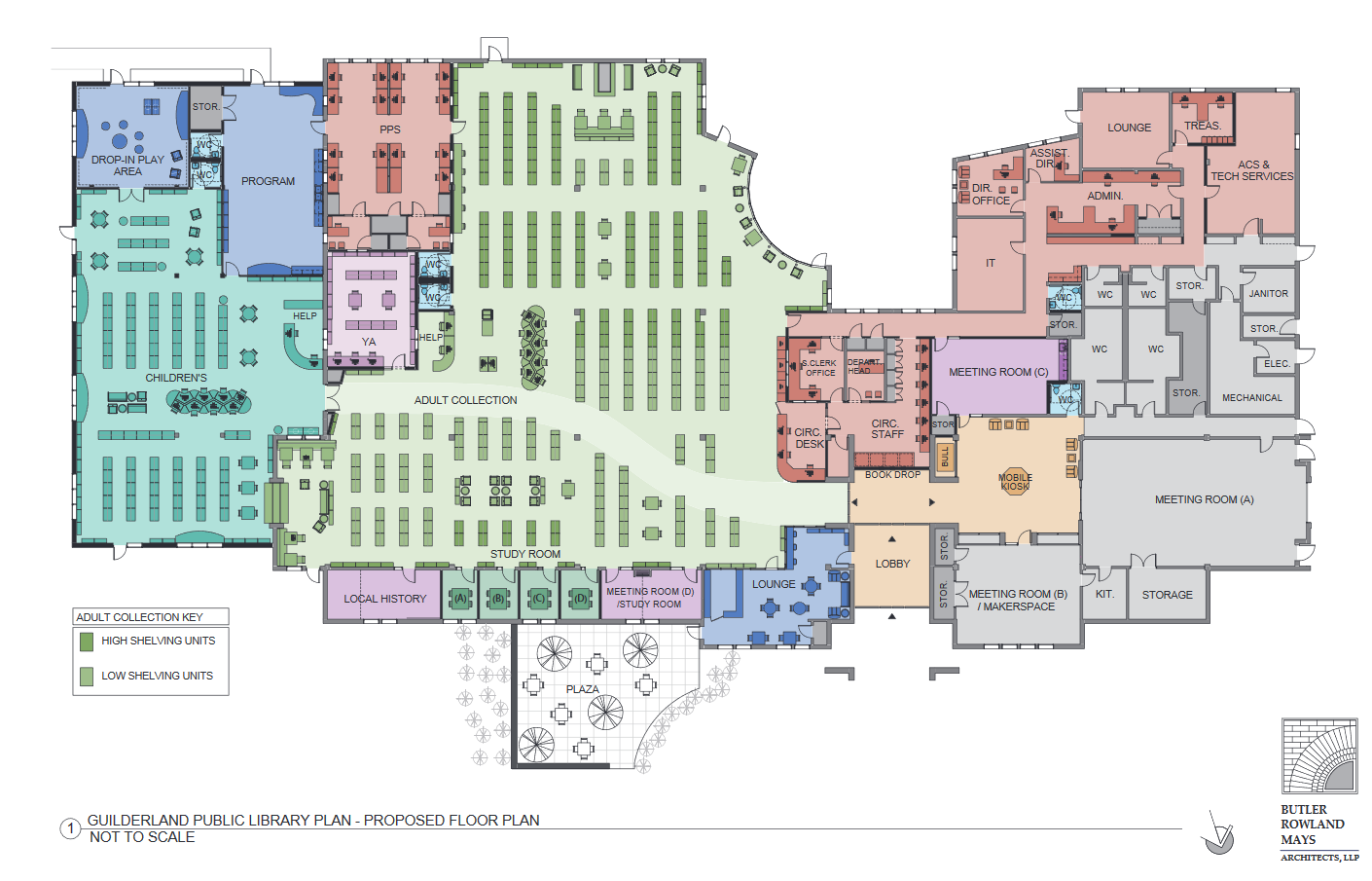 2018 background:
If you have any questions, comments or suggestions about this project, please email renewal@guilderlandlibrary.org
Updated 1/24/2020 - LMN