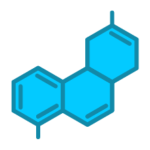 The Foundry is online!
Find new books, activities, events, learning tools, and volunteer opportunities – all for teens – here!
Choose a Discovery Page for reading and activity recommendations on a monthly theme!
Click the image to be taken
to the Discovery Page.
New Teen Books
at the Library
Click a book cover to place a hold request in the catalog.

Track your reading and sign up for ongoing and new challenges on our Beanstack website and app!
Listen to our Character and Book Playlists created by Teen Volunteers!
YouTube Videos
View book recommendation videos and craft projects made by Teen Volunteers.
Never miss a program – click below to visit our online events calendar.



Find thousands of books for children and teens in our e-library! Watch videos, hear read-alongs for young students, find your next favorite read, and more.
Need an Encyclopedia? Want to learn a new language? Visit our Learning Tools page for great resources, databases, homework help, and more.
Guilderland School Resources