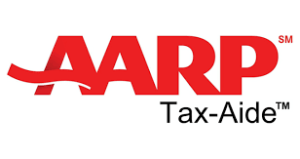 AARP TAX-AIDE NEWS
AARP Foundation's Tax-Aide services are available in the greater Albany area, February through mid-April.  Please note:  GPL is NOT a designated site for 2022.
Please do not call the library; instead, call the phone numbers listed below:
Crossings of Colonie
Wednesdays, 9 am–3 pm
February 9—April 13
Tuesday, March 1 instead of Wednesday, March 2
Tuesday, April 5 instead of Wednesday, April 6
Contact: Town of Colonie Senior Resources
518.459.3977
Cohoes Senior Center
Tuesdays & Fridays, 9 am–2 pm
February 8—April 12
518.235.2420
Valatie Village Office
Tuesdays, 1–4 pm
Thursdays, 9 am–4 pm
February 1—April 12
Contact Area Coordinator: 518.758.9342
AARP Foundation Tax-Aide provides in-person and virtual tax preparation help to anyone, free of charge, with a special focus on taxpayers who are over 50 and have low to moderate income. Tax help is provided in safe environments based on a number of factors, including where you are located, COVID-19 spread and volunteer availability.