Welcome to the newly renovated and expanded Guilderland Public Library! 
Masks are required for ages 2 and up – if you need one, please call 518.456.2400 ext. 2 before entering. 

Available services:
browsing
photocopying
printing on demand
reference
car charging stations
exhibit case reservations – email pio@guilderlandlibrary.org
curbside services (kindly allow 24-hours notice)
Services to be added:  meeting / study rooms, new public computers, wall exhibits, cafe.
Programs are available virtually.  We are not currently offering in-person programs at the library, per our Pandemic Operations Plan, updated 12/2021.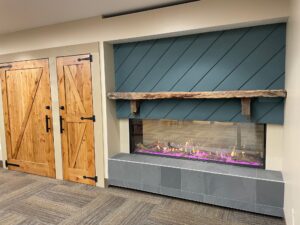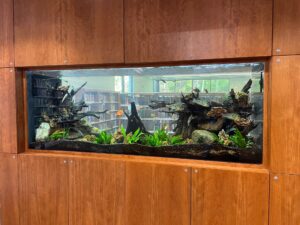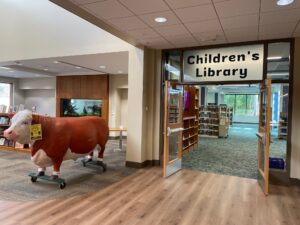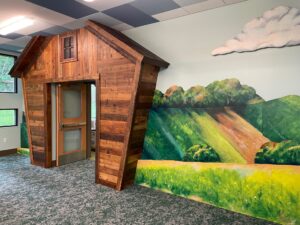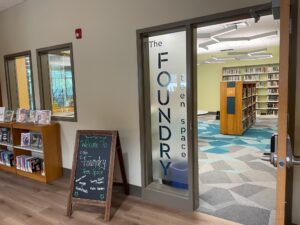 CURRENT HOURS:
Monday – Thursday:  9:30 am – 9:00 pm
Friday:  9:30 am – 6:00 pm
Saturday:  9:30 am – 5:00 pm
Sunday:  1:00 – 5:00 pm
INSTRUCTIONS FOR PICKING UP HOLDS:
Re

quest

materials by searching the UHLS catalog at the top of our home page here; through the UHLS app; or by calling 518.456.2400 ext. 3.

W

e'll n

otify y

ou when your items are ready for pickup at the holds shelf, in front of the circulation desk.  You may check these items out at the circulation desk, or use a self-checkout machine.
If you prefer to pick up your items in the lobby ("curbside"), call 518.456.2400 ext. 2 to schedule your pre-checked-out pick up for the following day. 

Pick up your materials inside the library's lobby, making sure to wear a mask.  Hand sanitizer is available.  
NO FINES are being assessed at the present time. If you happen to receive a UHLS notice regarding a fine owed, please email us at: ask.circ@guilderlandlibrary.org.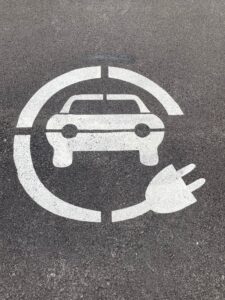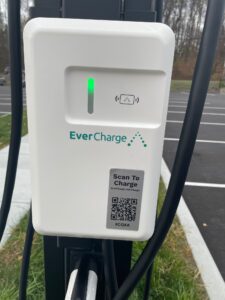 CAR CHARGING STATIONS

If you have an EV or a hybrid, you may use one of our four Level Two charging stations. We are currently charging a cost-recovery fee of 16 cents per kilowatt hour.  The library makes no profit on these stations, but does pass our electric cost on to the user. To get started, simply scan the QR code on the charging station with your smartphone.
Questions?  Call us at 518.456.2400 or email us at ask.librarian@guilderlandlibrary.org.
We look forward to serving you!
FAQs
Q:  What are the details on the library's construction project?

A:  This extensive building project, approved by Guilderland voters in May 2019, officially began in October 2020, and essentially concluded in September 2021 – 10.5 months ahead of schedule, and about $250,000 under budget.  More information may be found here.
Q:  Do you offer public browsing?
A:  YES!  See current hours above.
Q:  Are you offering programs at this time?
A:  YES!  Please check our Events calendar for virtual program options.  Programs are currently offered virtually.  We're constantly adding new offerings, so check back often!
Q:  How do I keep updated on library happenings?

A:  We encourage you to stay tuned for updates on our web page, Facebook, GPL Kids and Families Facebook page, Instagram and in weekly eNews blasts and monthly newsletters.  To subscribe to our weekly e-news and monthly newsletters, click here.  Also, check out our YouTube channel.
Q:  How can I get in touch with you?
A:  Call us at 518.456.2400, or email ask.librarian@guilderlandlibrary.org.
Q:  How can I submit public comment for a board meeting?
A:  Public commentary may be submitted to pc@guilderlandlibrary.org at any time.
We appreciate the opportunity to serve you.  Hope to see you here soon!

Updated 12.22.2021 – LMN