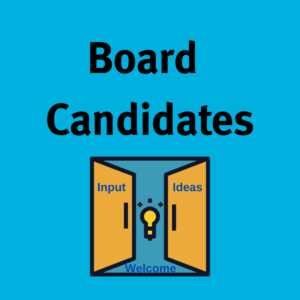 The Guilderland Public Library Board of Trustees currently has four open seats for 2021:
(2) five-year terms
(1) four-year term
(1) three-year term
Candidates must be U.S.residents, Guilderland Central School District residents, and be at least 18 years of age.  Board candidate and budget voting is scheduled for Tuesday, May 18, 2021 at the five Guilderland elementary schools in conjunction with the school budget vote.
Interested in learning more?  Please click on these links for the Board candidate and Guilderland School District documents.
Deadlines:
Candidate petitions for nomination, including 25 signatures (was 149) from qualified voters, are due to the clerk of Guilderland Central School District by

Monday, April 19, 2021.



Candidate bios are due to Luanne Nicholson by Monday, April 19, 2021 for inclusion in the May newsletter, and may be emailed to:  pio@guilderlandlibrary.org. 
Questions? Contact Library Director Tim Wiles:  wilest@guilderlandlibrary.org or 518.456.2400 ext. 113. 
Thank you for your interest in serving on our Board of Trustees!
Updated 3.10.2021 – LMN